HISTORICAL TIMELINE
1924 – Sister Jane Williams and her husband, Elder George Honor Williams came to Cape May County from Kansas City, Missouri. They had a vision of building a Pentecostal Church in Cape May County.
1927 – Members organized as a Pentecostal Church group by Elder Green, Pastor of Christ Gospel Church in Atlantic City.
1929 – The members purchased an 11,250 square foot parcel of land at the corner of George and Anna Streets in Whitesboro, New Jersey.
Circa 1930 – Elder John A. Small installed as pastor of Christ Gospel Church #2.
Elder Small was a man of faith who preached the gospel of Jesus Christ under the anointing of the Holy Ghost. The Lord truly blessed his ministry and the membership continued to grow.
1930 – A great day for Elder Small and the members of Christ Gospel Church #2.
Grand opening of the new edifice officiated by District Elder George Johnson of Camden, New Jersey.
1954 – Three future ministers and pastors were mentored by Elder Small: Brother Milton Matthews, Brother Amos Mitchell and Brother John Brooks. These three men, whom God truly saved and later called to preach the Gospel became known as "Sons of Thunder."
1963 – After the death of Pastor John Small, Elder John W. Brooks was installed as Pastor of Christ Gospel Church. The Lord greatly blessed the church and his ministry was successful in bringing many souls into the kingdom of God
1977 – Brother Edgar D. Robinson and Sister Vanessa (Brooks) Robinson moved to South Jersey, along with their daughter Angela. Brother Robinson is mentored by District Elder Brooks.
1979 – As a result of the increase in membership, renovations and additions were made to the George and Anna Street edifice. "Love is not love until its given away!"
1981 – After 18 years of faithful service, the Lord called District Elder John W. Brooks, Pastor of the Christ Gospel Church and Chairman of the New Jersey District Council "from labor to reward." "Well Done Thou Good and Faithful Servant!"
November 1982 – Elder Edgar D. Robinson, Jr., is installed as Pastor of Christ Gospel Church. The vision continues…The membership continued to grow.
Circa 1995 – Pastor Robinson received the Word of the Lord in a dream: "Arise and Build a Love Center"
October 2004 – First service held at the new location of Christ Gospel Church- "The Love Center." Bishop Robinson preached a powerful message from Psalms 118:23 "This is the Lord's doing; it is marvellous in our eyes."
April 2005 – The official dedication service of the Christ Gospel Church "Love Center."
September 6, 2014 – Pastor Robinson was consecrated to the office of Bishop – Diocesan of the 21st Episcopal Diocese of the Pentecostal Assemblies of the World, Inc.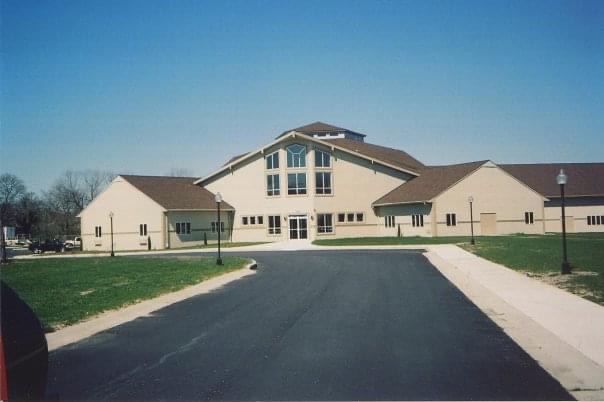 "Having therefore obtained help from God, we continue unto this day, witnessing both to small and great…" Acts 26:22
1924 – PRESENT
"Little becomes much, when it is placed in the Master's hands."
God's Glory Continues!